When Yarinka Rojas, Co-founder and General Manager at GreenTech Painting, was just 5 years old, her father told her to plant at least one tree in her lifetime.
Yarinka went above and beyond that goal this past October, when she and the GreenTech Painting team sponsored the planting of 100 trees with ReForest London. She and her family were joined by customers and other members of the GreenTech team, their friends, and family members, who all spent the warm fall afternoon planting the trees at Hyde Park Rotary Link. They were not afraid to get their hands dirty, and they did a fantastic job planting despite it being a difficult area to plant in!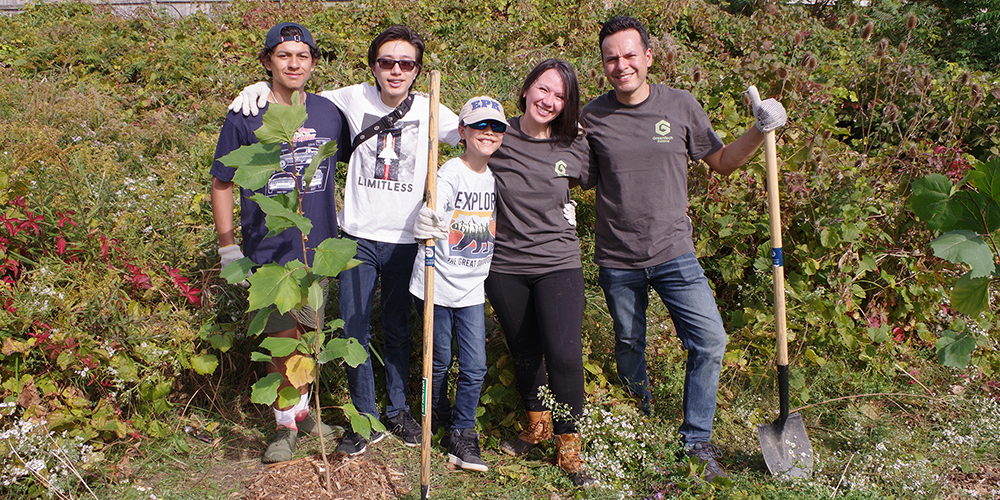 "Since GreenTech Painting was launched, it has been clear that one of the best ways to promote sustainable spaces in the community is by planting trees and promoting the connection of 'green islands,' which allows diversity to stabilize by using corridors that facilitate their interaction and growth. We know that sponsoring this batch of trees was only the beginning of a bigger effort that our beloved Forest City requires from us," Yarinka said about the planting event.
Indeed, GreenTech Painting has made a commitment to plant one tree for every project they've done, in partnership with ReForest London and the Million Tree Challenge. That's an amazing and exciting pledge, which will have a huge positive impact on our local ecosystems! However, that is just one of GreenTech's many inspiring environmentally-friendly practices.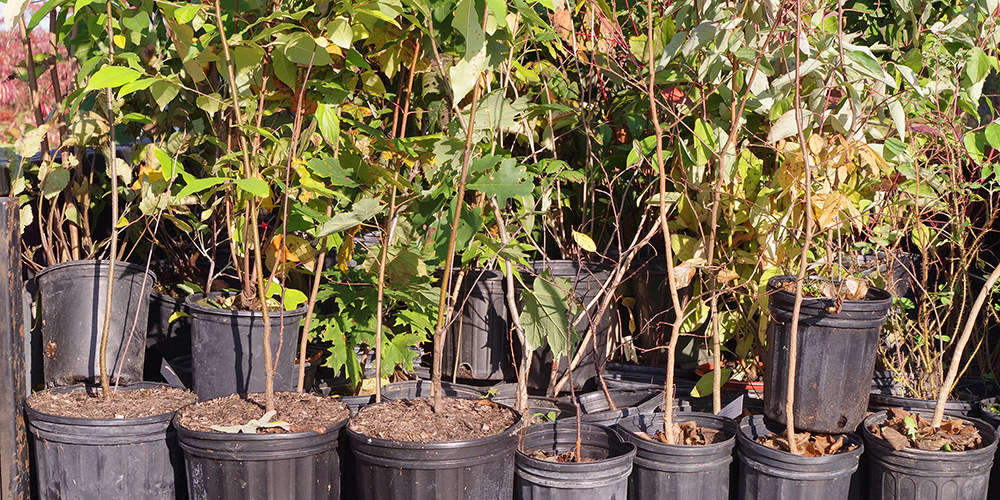 When they first immigrated to Canada, Yarinka and her husband had planned to continue their studies in the sciences, but they found that the need they discovered for residential and commercial painting services that were environmentally conscious, combined with their need to provide for their family, shifted their focus in a different direction, as Yarinka explained:
 "We love nature, and we deeply respect any expression of life, so when we realized how toxic a 'water based paint' could be and the big impact that paints can have for people who live a good portion of the year inside their homes, we decided to look for an alternative to minimize this impact and go beyond to provide cleaner air to surround our lives. Thus, GreenTech Painting was launched as an alternative painting service company that offers the ultimate technology in paints in order to achieve more sustainable and healthy environments for Londoners to live in. Some of the paints that we use are capable of absorbing CO2 from the air, and others can act as a shield against electromagnetic radiation. All of them are zero-VOC paints – paint without harmful chemicals in it."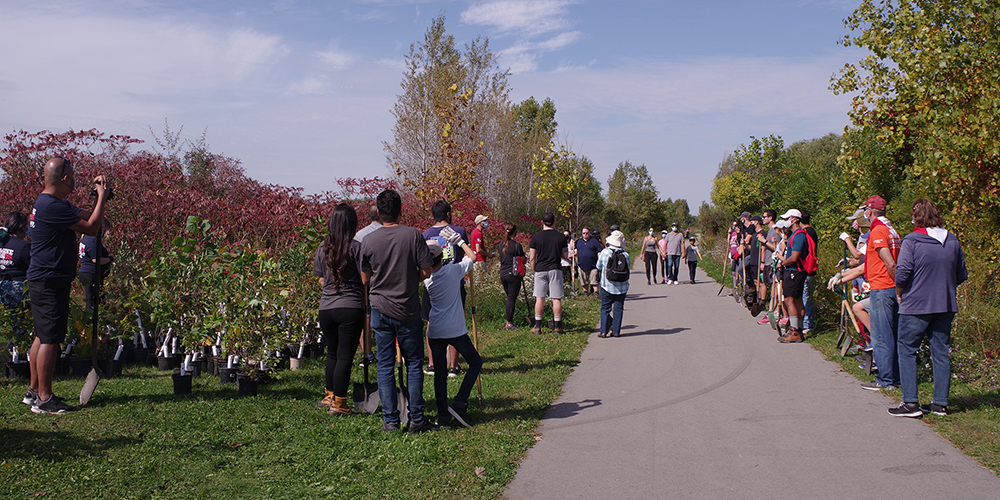 Since the company's founding, they have changed the game when it comes to painting, and have created processes and practices that are healthier for people and the environment alike, as Yarinka noted:
"From quoting to disposing, we have been working hard to mitigate the impact of the painting industry on the air, ground, and water. This is important to us because we have seen that it is possible to do, and now we can lead an alternative way to offer this service! We know there is more to do, but we are also proud to mention some of the achievements that allowed us to be recognized as a leading company in Environmental Stewardship by the Green Economy London Hub in 2020:

Reducing the use of water in our processes by more than 90% by adopting protocols that avoid wasting this source indiscriminately, and also making sure that the water used is not carrying toxins by using zero-VOC and natural paints.

We are a paperless company that uses electronic quotations, e-business cards, and plantable business cards that allow a plant of basil to grow and blossom. This way we promote the importance of taking care of bees and other pollinators.

We use alkaline paints that inhibit the proliferation of mold, bacteria, and viruses.
 
We have a recycling and waste management plan in place."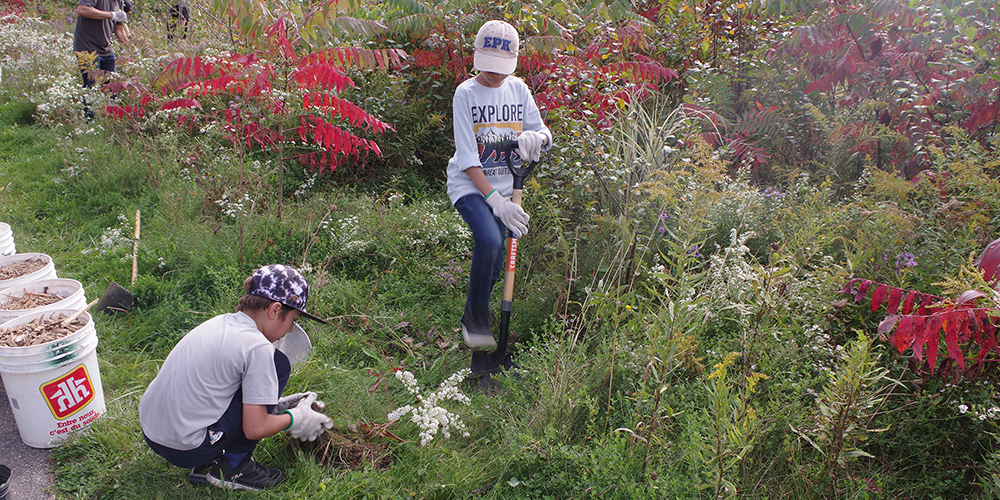 When asked what advice she would give to Londoners thinking of starting their own eco-friendly businesses, Yarinka emphasized how each and every local effort taken to protect the environment can potentially add up to humongous global changes. Together, businesses that do their work in more environmentally-friendly ways create a healthier world.
"Even though we can't easily quantify the degradation of the environment, the bill for it may be the most expensive we will pay as humans," Yarinka said. "Being 'green' shouldn't be taken as a trend, but as a need, and we all have to work really hard to mitigate the impact of our actions on our planet," she advised.
Yarinka returned to her science background when she was asked about what she would tell other London business owners who want to improve their current impact on our environment. "Businesses are the blood that nourishes our community, and communities are the cells that create our world," she explained. "If that 'blood' is full of waste, what can we expect from our cells?" She encourages other business owners to take action now to become more environmentally-focused, to contribute 'nourishment' instead of 'waste' to our community. At ReForest London, we know that nourishing our community can be as simple as planting a tree.
Thank you, Yarinka and the GreenTech Painting team, for continuing to make London a greener and healthier place every day! Eco-friendly leaders like you are making a true and very important difference in our community.