Grow business, community and workforce as a Million Tree Challenge Partner! The Million Tree Challenge (MTC) is our legacy to future generations. This challenge is building a greener city though partnership with businesses, organizations, institutions, community groups and the media. Everyone has a role to play in improving London's environment through tree planting for a healthier, more resilient city.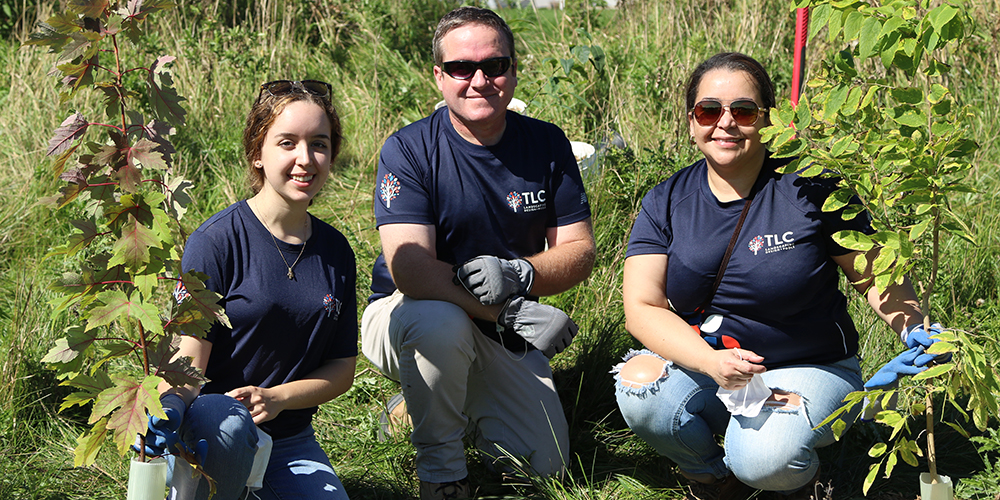 ​
Trees are good for business!
As community leaders, business needs to take a lead role in tree planting in the Forest City. Not just for the obvious health benefits but for the financial and community reasons as well. A healthy city with a higher quality of life is good for all business. Being part of London's Million Tree Challenge can be game changing for businesses and organizations like yours, including:
Boosting your brand and building your business
Consumers love green companies as much as employees do. Did you know that a visible commitment to reducing your negative environmental and social impacts and enhancing your positive ones can help foster strong relationships with your customers, your employees and your community?
 
Healthier and happier employees, safer neighbourhoods and more attractive places to work and play
It's an investment in your workforce - for employees today and tomorrow. Did you know that well-treed streets encourage walking and bicycling and improve a sense of safety? Trees shade us and clean our air. A healthier and safer community helps attract and retain workforce talent.
 
Meeting the public's very real expectation of environmental consciousness and stewardship
Social responsibility pays dividends. Did you know that corporate social responsibility strategy based on integrity, sound values and a long-term approach offers clear business benefits to companies and contributes to the well-being of society, which in turn directly benefits business?
 
The Million Tree Challenge offers great flexibility and many options to supporters. Partners choose what works best for them and there are many ways to participate to align with your goals, company culture, corporate social responsibility, time and budget. Let's talk about what's possible for your business or organization!
Million Tree Challenge Partnership Benefits
Recognition as a community supporter of a greener future for everyone
Recognition of your partner activities in web articles and social media posts
Your business name and a link to your website on the MTC Partners list
Your tree planting accomplishments listed on the MTC Leaderboard
Your name in the annual Thank you ad in London Inc. Magazine
Volunteering and team building opportunities
Building your brand as a good 'corporate citizen' contributing to a better quality of life for the community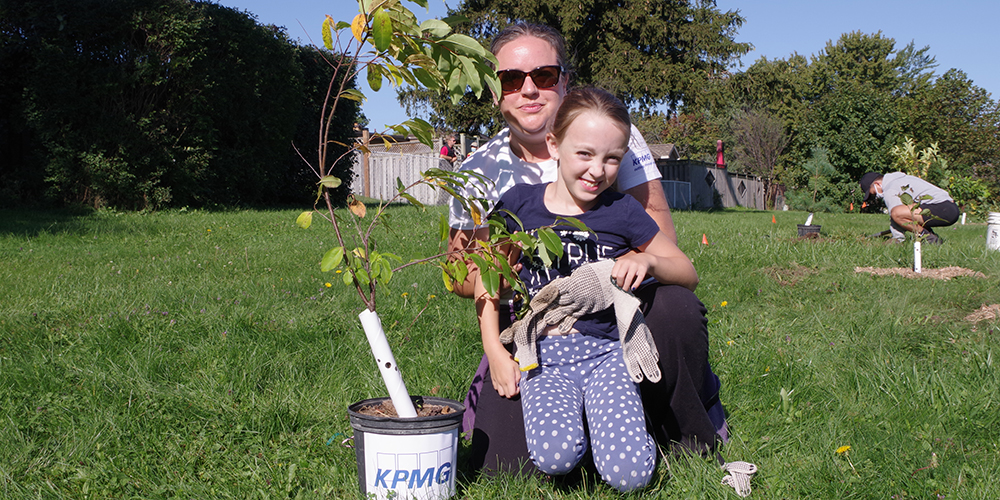 ​
Become an MTC Sponsor
Business sponsorship of London's Million Tree Challenge is an amazing way to show your commitment to the community and its future. Your dollars have impact and support tree planting, care, education and appreciation of trees. 
MTC Sponsor Recognition
Recognition as an active and integral part of environmental change in London
Value-added branding by being a community enhancer and environmental supporter
Access to ReForest London's expanding market (community events, volunteers, social media followers)
A committed and strong, mutually beneficial relationship with ReForest London
 
MTC Sponsorship Levels
We have MTC Sponsorship levels where your business can directly support London's Million Tree Challenge and help get trees planted in our city. Program sponsorship at these levels is also acknowledged as MTC Sponsorship.
Platinum $50,000
Gold $25,000
Silver $10,000
Bronze $5,000
Supporting $1,000
 
See our Million Tree Challenge Sponsorship Opportunities booklet for more details.
Get in touch!
If making an impact with trees sounds good to your business or organization please get in touch! Contact Sheila Creighton, ReForest London's Partnerships and Marketing Manager at 519-936-9548 Ext 228 or by sheila [at] reforestlondon.ca (subject: I%27d%20like%20to%20make%20an%20impact%20with%20trees) (email. )