On a warm, sunny day in September, more than fifty volunteers came together at Arthur Ford Park to celebrate the start of National Forest Week by planting trees in the Forest City. This is the second year we have hosted a special business planting event and with the support of 11 different Million Tree Challenge Partners, it was a big success. Thank you to each sponsor of this special planting event, we are truly grateful for such wonderful support of this annual event.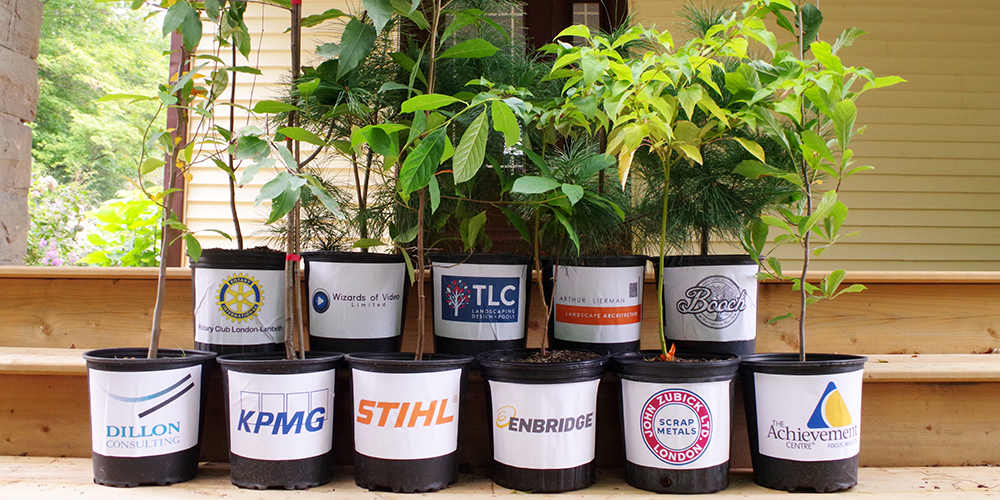 ​
​Arthur Ford Park is a lovely park with big open areas and there is lots of room for more trees. Over 340 native trees and shrubs found new homes that day and will be added to the Million Tree Challenge counter.  It was nice to see that several of the neighbouring property owners were delighted with the new trees being planted as they understand how valuable more tree cover is! It was also nice to see so many dedicated planting volunteers, including families with young children enjoying their first time tree planting!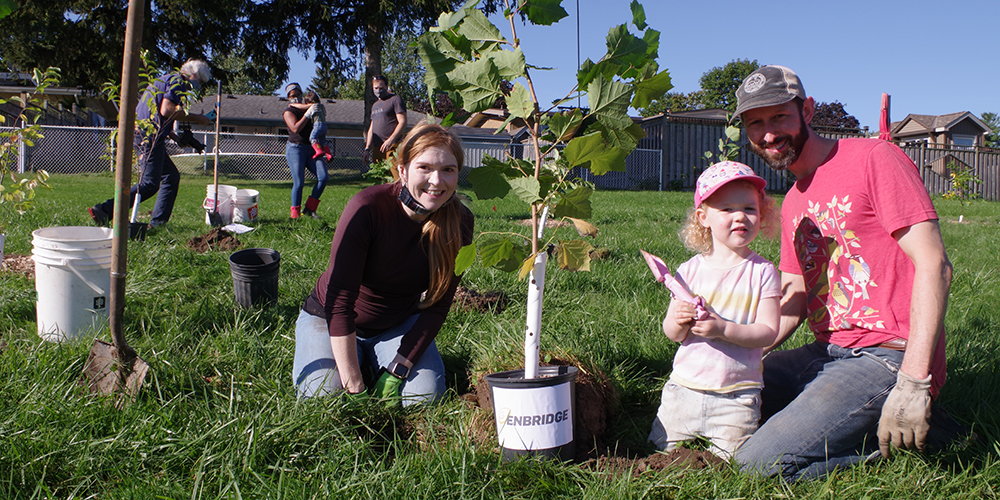 ​
"Our team looks forward to planting trees together every year.  It is such a wonderful way to bring our families together for some fresh air and hard work that leaves us all with the sense of accomplishment of having made an impact on this beautiful city of ours. Tree planting events are important to us as they help us connect with each other and with our community while securing a greener London for the future." 
- Katie denBok, Partner, Audit, KPMG LLP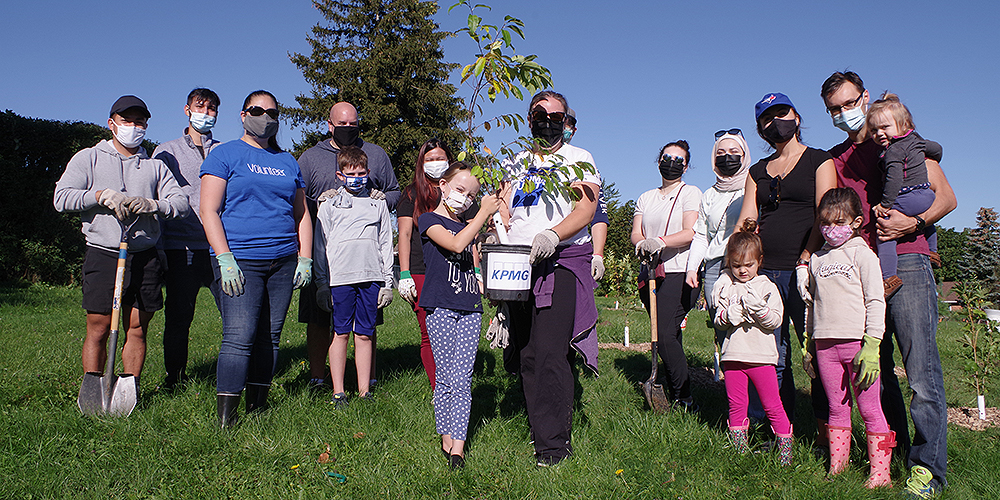 ​
Businesses were keen to sponsor this year's event as people have realized over the course of this pandemic that nature and trees really are important to our health and well-being. This special National Forest Week kick off planting allows for greater participation for small businesses as the cost to participate starts at only $250. It is a great way for MTC Partners to show their support and to get their staff and families out to plant. We were blessed by a gorgeous day to plant and happy, eager volunteers  to get the trees in the ground.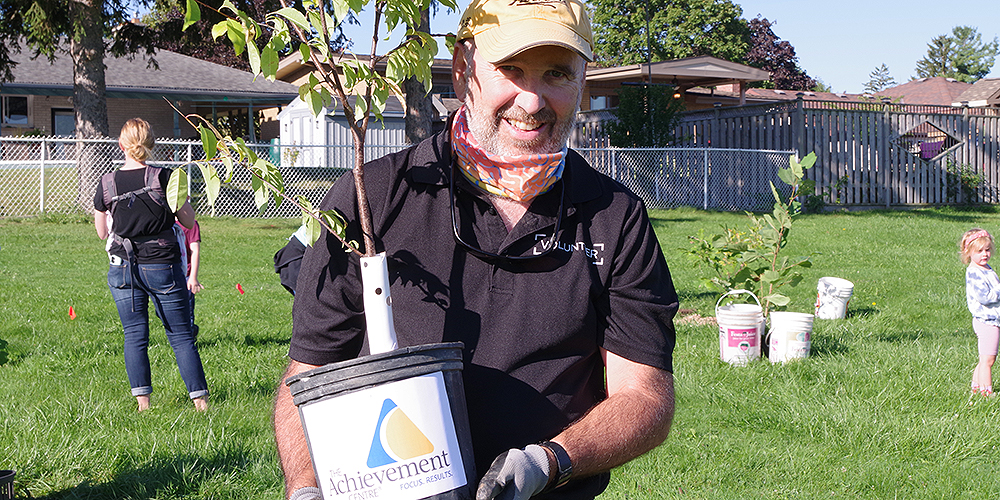 ​
"Lambeth Rotarians and family members enthusiastically moved earth to plant trees at Arthur Ford Park. Rotarians are doers and we are tackling environmental issues to help protect our common legacy: the environment. With the whole world as our backyard, supporting the environment is a crucial Rotary Focus. 'Digger John' told me that spending time with other Rotarians also made the planting special."
 - Sheila A. Wilkes, Rotary London-Lambeth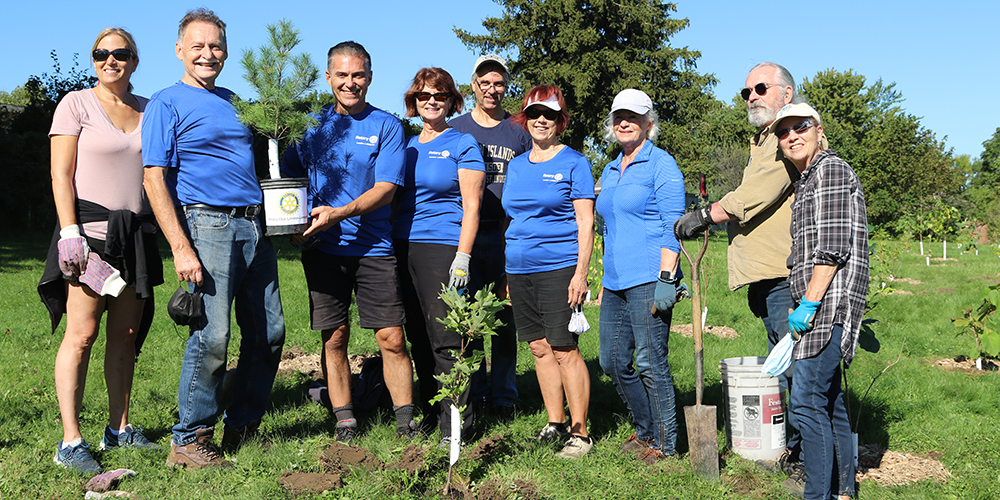 ​
Thank you to all the volunteers who came to to make London leafier by planting 345 native trees and shrubs in Arthur Ford Park. We trust the experience was an unforgettable one! A huge thank you to our National Forest Week Business planting sponsors who made this planting possible:
STIHL Ltd. Canada, KPMG, John Zubick Ltd., Enbridge, Dillon Consulting, The Achievement Centre, Wizards of Video, Booch Organic Kombucha, Rotary London-Lambeth, TLC Landscaping and Arthur Lierman Landscape Architecture.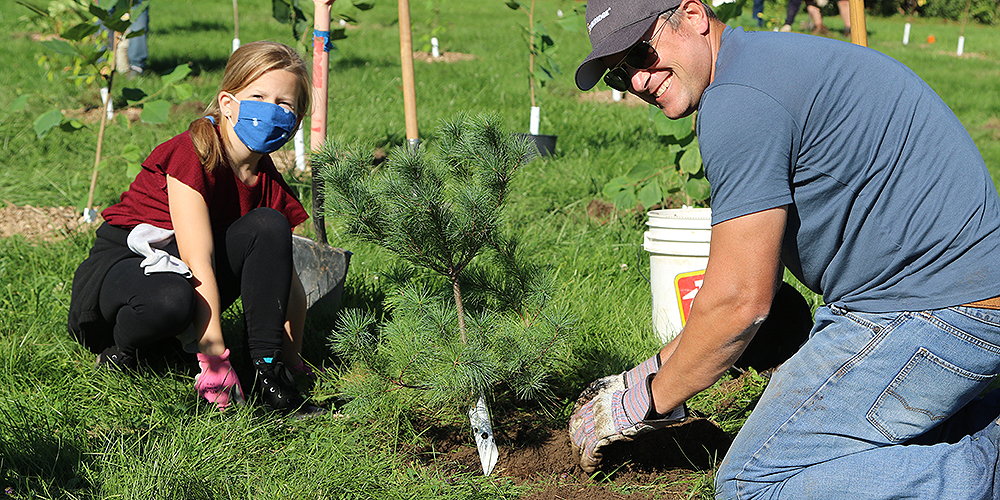 ​